Nikhat, Manisha and Parveen secure India's medals at Worlds | boxing news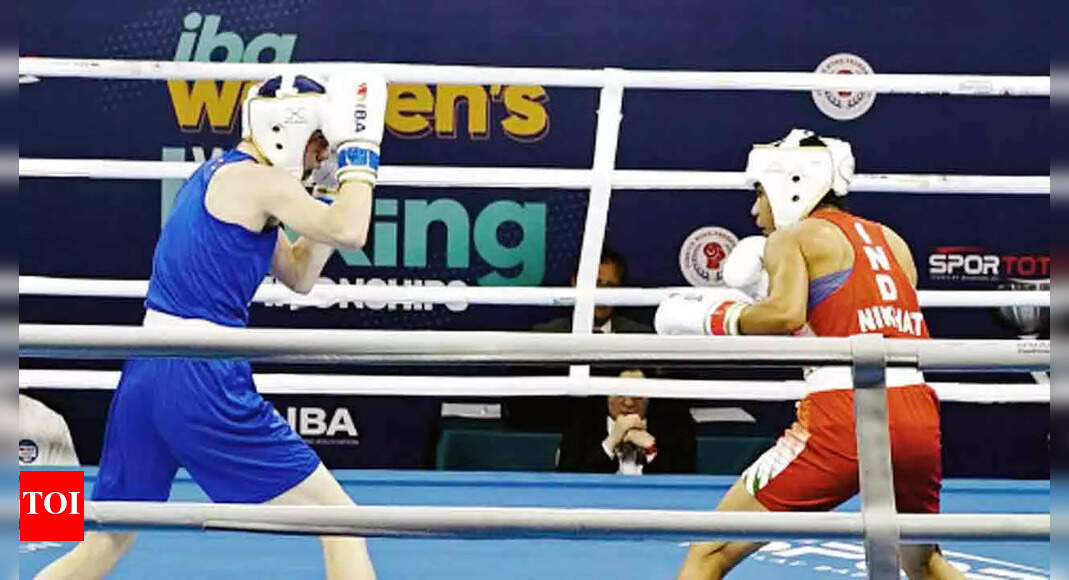 NEW DELHI: After living in the shadow of MC Mary Kom for a long time, Nikhat Zareen (52 kg) announced her arrival on the great scene of women's boxing by securing a medal at the World Championships in Istanbul in Turkey after a resounding 5-0 victory over English rival Charley-Sian Taylor Davison.
The Telangana boxer's quarter-final triumph also secured India their first medal at the current Worlds, which saw 310 boxers from 73 countries participate. Nikhat, who secured at least a bronze medal, will now face Brazilian Caroline De Almeida in the semi-finals on Wednesday. De Almeida beat 2018 Gold Coast CWG silver medalist Carly McNaul of Ireland by unanimous decision.
"My opponent was taller than me and left handed. His strength was his right hand attack. I had only one strategy in the
fight
– block his right hand movement and attack. I'm happy to have succeeded in my plan. This is going to be my first medal at Worlds. But I still have a long way to go. I want to come back with a gold medal," Nikhat told the
Boxing Federation
of India (BFI).
Shortly after Nikhat's winning exploits, two other Indians – Manisha Moun and Parveen Hooda – also secured more glory for themselves and the country after picking up contrasting victories in their respective quarter-final bouts.
Confirming their first
World Championship
medals, Manisha edged Mongolian Namuun Monkhor in the hard-fought 57kg quarter-final by a 4-1 margin, before Parveen shut out Tajik Shoira Zulkaynarova 5-0 by a unanimous decision.