Harlem Eubank plans to impress Sean Dodd Clash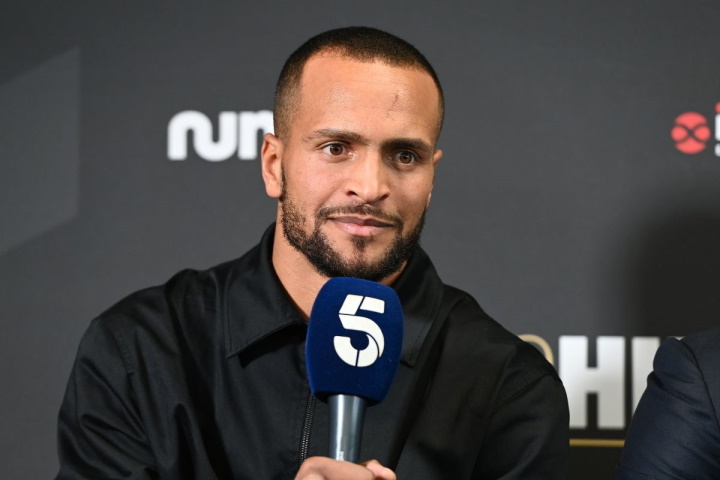 Harlem Eubank (13-0, 5 KOs) says he'll put on a show when he takes on Sean 'Masher' Dodd (17-6-1, 3 KOs) on Friday, May 13 as part of a night of free -to -air boxing at Indigo at the O2, live on Channel 5.
The 28-year-old returns to action after an impressive performance on the undercard of cousin Chris Eubank Jr's grudge match with Liam Williams in February, which saw the Brighton boxer force former IBF Intercontinental champion Viorel Simion to retire at the end of the fifth round.
The exciting Super Lightweight now has the opportunity to show off his skills in front of a huge TV audience on Channel 5 as he looks to become the latest star name to emerge from his famous family of fighters.
"It's a fight where I'm going to learn a lot and I think I'm going to show people a lot as well," Eubank said. "This is the perfect next stop on my journey. I have big dreams in boxing, big aspirations and this is a fight that will help me gain the experience I need to take it to the next level.
"Boxing on Channel 5 is brilliant. I watched my cousin Chris box on Channel 5 when he came on. There's nothing better than terrestrial TV when you're starting from scratch. Channel 5 gives you that audience. It It's not just people who watch boxing normally It's going to be people who could just go on Channel 5 and see that boxing is on and tune in. I want to engage with those people to build my base of fans and grow the sport. I want people to see my fight, enjoy it, and then follow the journey from there.
"It's been great since I signed with Wasserman. They provided me with the fights I needed and kept me active. I was able to fight on my cousin Chris' undercard, which was a big step for me, and now they're looking to propel me to the next step and grow my career in the right way at the right time. This fight comes at the right time for me. Sean is a very experienced fighter and it's okay. be a good test but I'm going to pull it off with flying colors. I can't wait to get out there and put on a show!"